Stress and Midlife Health Thematic Series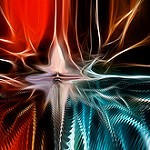 Call for papers - Stress and Midlife Health thematic series
Women's Midlife Health is pleased to announce a call for papers for a special theme issue on Stress and Midlife Health.
Guest edited by Nancy Fugate Woods (University of Washington School of Nursing), Nicole Jaff (University of the Witwatersrand) and Lynnette Leidy Sievert (University of Massachusetts Amherst), this special issue will highlight key questions confronting women and clinicians regarding stress and its impact on health and functioning during the midlife years.
We are looking for papers that address the impact of chronic stress across the life-course on ovarian aging and disease expression, including disparities in disease timing and prevalence, as well as papers addressing the nature and types of stressors experienced by women as they transition through midlife, including the role of menopause and menopausal symptoms. Papers may address acute or chronic stress, perceived stress or specific types of stress including financial difficulties, role stress, life events, discrimination, or abuse. Descriptive papers providing data on changing patterns of stressors or perceptions of stress, or analytical papers assessing stress and its relationship to aging, are welcome.
We request that papers be submitted by September 15, 2017. Papers can be submitted via Editorial Manager at https://www.editorialmanager.com/wmlh/default.aspx.
If you would like your article to be considered for the thematic series or would like more information, please contact stefanie.howard@biomedcentral.com.